The Organising Committee
---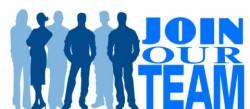 The Eaglesham Fair is organised by a surprisingly small amount of people, and as the event gets bigger and bigger, we really need your help to make this work!
We are looking for new faces to join our Organising Committee, as well as volunteers to help in the run-up to the 2015 Fair, and to help out at the events themselves.
Would you like to help distribute information? Are you a whizz on a computer? Are you marketing/PR / Fundraising savvy? Great at sales? An organisational wizard? Fancy arranging an event?
If so, we REALLY want to hear from you!
We're a smashing bunch of folk, and you'll be made very welcome whatever your skill or how much time you can dedicate.
Please contact us via our Facebook page, and join in the fun!
---